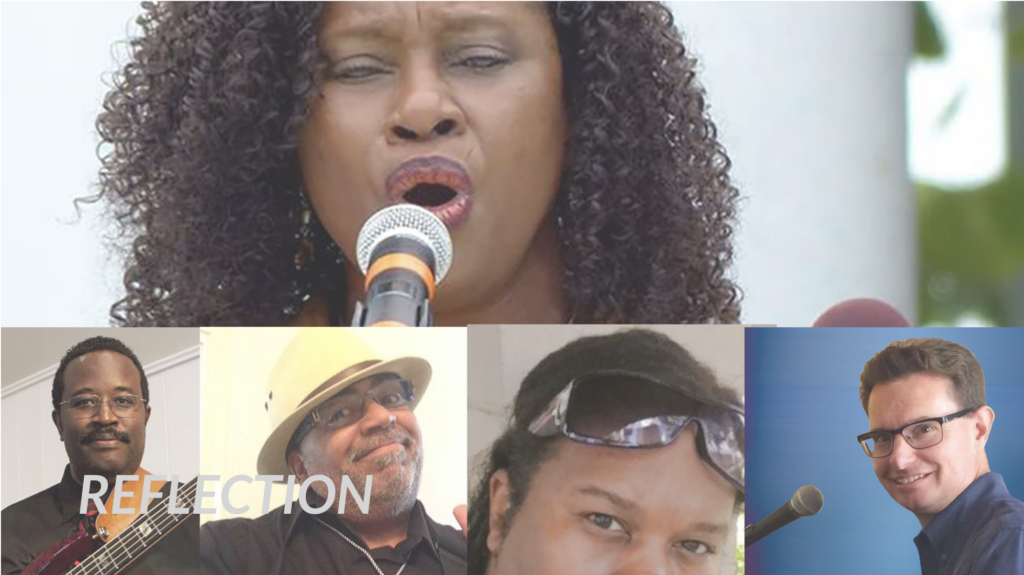 Petaluma Blacks for Community Development and The Petaluma Museum Association hosted a Gospel and R&B Concert in honor of Black History Month on February 27, 2022.
The concert featured Sharon D. Henderson and Reflection an Eastbay group that  performs some gospel, jazz, rhythm and blues and keep you wanting more. Along with Sharon, Reflection includes Mark Rickey on keyboard and vocals, Lee Henderson on Bass and vocals and Vino (Alvin Thomas) on drums. These are seasoned performers with years of experience.
Sharon got her start at 3 years old, singing in an Oakland church choir. She has performed with many local and internationally known musicians, including Rev. James Cleveland. For 16 years, she was a popular soloist with the Oakland Interfaith Gospel Choir. She received rave reviews for her rendition of "Lawd How Come Me Heah". She has performed at local night spots like Yoshi's in Oakland and Caffe Trieste in Berkeley.
NOTE – Two Separate Performance Times
February 27, 2022
Performances at 3:00 PM and 5:00 PM
Location: Petaluma Historical Library and Museum
20 4th St. (Corner of 4th and B St.)
Ticket Prices:
Downstairs:  $35 ($40 at the door)
Balcony (includes an amazing view, and champagne):  $40 ($50 at the door)

Purchase tickets online:
To keep our attendees, musicians and workers safe we are requiring mask and proof of vaccination with ID.
Click Here to Purchase Your Tickets 
Or copy this text into a new browser tab:  https://www.brownpapertickets.com/event/5372214
Tickets can also be purchased at the Museum:
Weekends: Saturday and Sunday, 10 a.m., to 3:30 p.m.