Mission
We exist to share Black history and culture with our community. We do this through our annual Black History program, Black History exhibit and other events that we share with our community free of charge to encourage attendance by all.
Vision
Our vision is to help make our community free of hate and get rid of those issues that divide us based on color.
Values
Our values are those of uplifting all children, being a positive role model, and sharing the ideas that we feel help to make us a better community together.
Goals
Continue our annual Black History program and exhibit free for all our community
 Support our Sonoma County Black youth through our Youth Leadership Program
Work within our community , share in our schools positive facts about Black people who have made a positive impact in our country
Stay abreast of important issues within our city and county that affect us individually or as a community members and speak out
Work with other non-profits and community organizations to help support inclusivity, diversity, and equity within our community
History of the organization
Petaluma Blacks for Community Development, PBCD, was the brainchild of Gloria Robinson.  She shared her dream with other Black community members of an organization within Petaluma that would focus on Black history and culture.  Before long the dream became a reality. In November, 1977, PBCD had its first meeting, using the name Black Caucus.  In attendance at the meeting were representatives from various groups, including the NAACP, Negro Business and Professional Women, the Sonoma County People for Economic Opportunity and the Black Student Unions from Sonoma State University and Casa Grande High School. This meeting was held at Casa Grande High School.
In March 1978 the group met at Bernard Eldredge Elementary school where they heard various community leaders speak and two people were registered to vote.  This was considered the first Black History Program.  It was clear that all the families in attendance had similar concerns – having a support network, our children's education, and becoming active participants within our community. We decided to have a picnic in June and invite other Black families that had not connected with us.  We had over 50 families in attendance. It was great getting to know other families, and small groups began to form of families with a similar focus.
In 1979, the name Petaluma Black for Community Development was chosen as the official name of the group.  The people selected to serve as our first officers were:
Gloria Robinson, President
Faith Ross, Vice President
Ted Morris, Treasurer
Nadine Lawson, Secretary
Several activities were held that year – the Black History Program in February, a potluck in honor of our graduating high school seniors in March, 1979.  We also had our second picnic on June 16, 1979 at Kenilworth Park.  We will always remember that picnic because it was the windiest day of the year. Mayor Helen Putnam was our guest speaker for the Black History Program.
In the 1980's, we started to design Black History Exhibits that were placed in various areas of the County including Santa Rosa Junior College and the Petaluma Historical Library and Museum.
Initially, we held our Black History Programs at various schools within the Old Adobe School District because most of the Black families lived on the east side of town. In 1989, we held our program at the United Methodist Church. The Black History Programs were moved to Five Corners Community Center (now the Polly Klass Performing Arts Center) and later to the Petaluma Community Center. In addition to our Black History Program, picnics and social events, we have had an annual Gospel Hour at the Petaluma Christian Church. We sponsored Senior Night to recognize high school graduates, a Saturday tutoring program and a census workshop.  We have participated in various community events and recently started to participate in the Butter and Eggs Day Parade. We had our first Jazz Concert to open our Black History activities in 2012.
In 2004, Angelia Robinson prepared and filed the paperwork required for us to obtain our non-profit status. In January 2005 the IRS approved our application.
2018 marked our 40th Anniversary.  Today, we have 3 generations of Black families participating in our programs.  Many of our members are involved in organizations throughout Petaluma and Sonoma County. We are a group that has not forgotten the strength and determination of our forefathers. We are determined to share our history and culture with the community, and we invite others to join us. Our membership has always been open to everyone.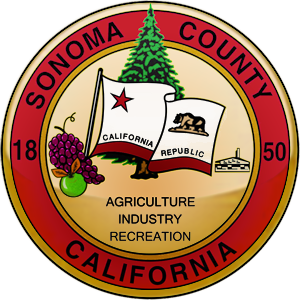 This website is funded, in part, by the Sonoma County Board of Supervisor/Sonoma County Supervisor David Rabbitt.