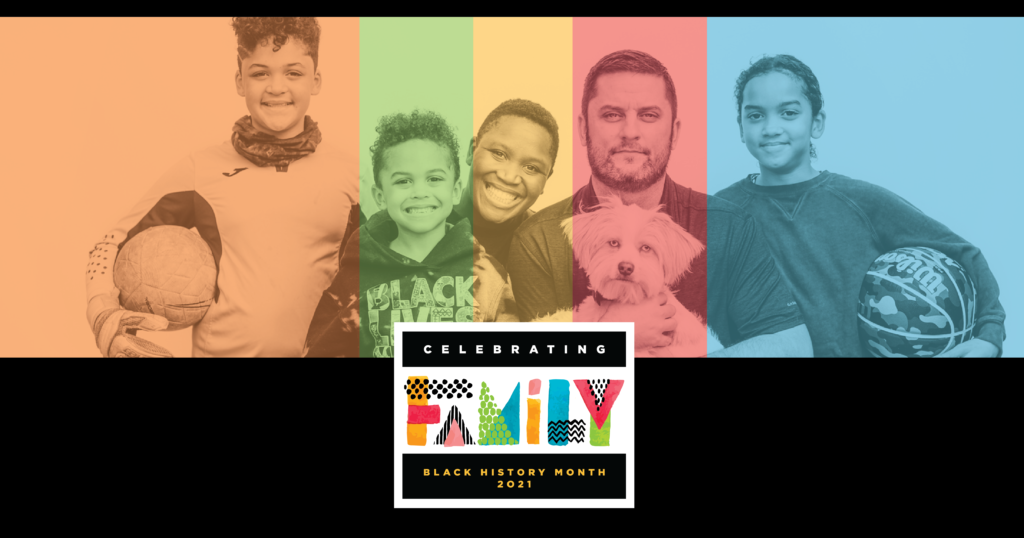 To honor Black History  Month in 2021, we are "Celebrating Family" with a portrait exhibit featuring over 70 diverse Petaluma families, who share what "family" means to them. You can find the Celebrating Family exhibit in over 40 storefronts in downtown Petaluma from January 29th to March 15th, 2021.

To tour the exhibit, pick up a map and scavenger clue sheet at the Visitors Center, 210 Lakeville St (Behind the Smart Train), or at Copperfield's Bookstore, 140 Kentucky St,  or use your phone or other device to scan this QR code [insert QR code from Google Drive]. 

Participate in the Scavenger Hunt as you stroll downtown and view the exhibit, for a chance to win a Shop Petaluma gift card! You can also view the portraits and reflections on family here.

Exhibit created by: Paige Green Photography and Petaluma Blacks for Community Development in honor of Black History Month, to share Petaluma pride in family.

Program made possible by funding from many community members and the following organizations:
The City of Petaluma, Fishman Supply Co., Petaluma Health Center
In collaboration with: Petaluma Arts Center, Petaluma Historical Library and Museum, The Design Guild, Outwest Garage, The Digital Grange, Synoptic Inc, Diversified Stage, Molly Best, those wonderful downtown merchants who provided their storefront windows and the many volunteers who donated their time and talents.